Welcome to Congregation B'nai Jeshurun ~ The South Street Temple.
We are dedicated to social action in accordance with the Jewish tenet of tikkun olam, repairing the world.
A Message from the Board of Trustees, Congregation B'nai Jeshurun – The South Street Temple:
"This week the South Street Temple was vandalized with antisemitic graffiti. We are grateful for the support we have received from the Lincoln Police Department, Anti-Defamation League, elected officials, inter-faith community and many others.
We know, of course, that the vicious hate which led someone to vandalize our building is part and parcel of the increase in anti-Semitism we have seen around the world. It would be naive to think that anti-Semitism would somehow spare us here in Lincoln. Our community has work to do. And we are and will be vigilant. But we will not be afraid. We will not cower in fear. We will continue to raise our voices in prayer, in song, and sometimes in protest.
So, yes, our doors will be open this Friday night for Shabbat Services. We would be delighted to welcome you to our beautiful synagogue (2061 South 20th Street), and to be able to thank you for the empathy, friendship, and support we have felt so powerfully. Services will begin at 6:30 PM."
If you would like to donate any amount at all to help us remove the graffiti and restore our front doors, you can do so here.
 Reach us at: 402-435-8004 / office@southstreettemple.org
Friday evening Shabbat service begins at 6:30, followed by Oneg Shabbat.
Saturday morning Shabbat service begins at 9:30, followed by Torah Study at 10:30.
Other Shabbat and Holiday Worship information can be found on the Worship page.
Check the Calendar page for what's happening this week.
Streaming is available for some of our services.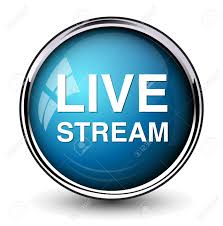 Not a member, but want to keep up                                 Support the Temple!
with what's going on at at the Temple?                      When you shop at Amazon Smile,
Sign up for our public mailing list.                                      Amazon donates.