Welcome to Congregation B'nai Jeshurun ~ The South Street Temple.
We are dedicated to social action in accordance with the Jewish tenet of tikkun olam, repairing the world.
We want you to know that, during this time of physical distancing, we are still here for you and we are re-imagining what it means to be – and to feel – connected to one another. Here is an update on what we are currently doing. This is a rapidly-evolving situation, so stay tuned for further updates and innovations.
Contacting the Temple: The office will be open during regular office hours – 1:00-5:00 pm, Monday – Friday – as usual. Feel free to call 402-435-8004; you can also email office@southstreettemple.org at any time.
Contacting the Rabbi: Rabbi Appleby is available via email, telephone, FaceTime or Skype. Please email her at rabbi@southstreetttemple.org or call her at 423-763-8007.
Services, classes, and events: At this time, we feel that the best way to continue with our usual Temple activities, while minimizing the risk of exposure, is to offer our members and friends some updated alternatives to gathering in person:
Torah Study will also continue, but will be offered as a weekly Zoom session, facilitated by Rabbi Appleby.  Please contact the Temple office by 3:00 pm on Friday if you would like to receive an invitation and link to the Zoom session. Links to the upcoming Torah portions on Sefaria.org can be found in the "This Shabbat" and "Next Shabbat" sections of the weekly newsletter.  You can also use the Sefaria app on your smart devices.
Our regular Introduction to Judaism and Adult Hebrew classes will also be offered remotely via Zoom until further notice.  Rabbi Appleby will share details and materials with those registered for the classes prior to each session.
We will not host our annual Second Night Seder at the Temple this year. Links to Passover resources and activities will be shared, and suggestions for such resources are welcomed!
Other Shabbat and Holiday Worship information can be found on our Worship page.
Check the Calendar page for what's happening this week.
Streaming is available for all of our services.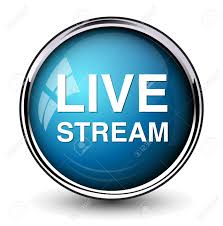 Not a member, but want to keep up                                 Support the Temple!
with what's going on at at the Temple?                      When you shop at Amazon Smile,
Sign up for our public mailing list.                                      Amazon donates.